An FDA-approved product to increase eyelash growth, including length, thickness, and darkness.
LATISSE® is the first and only FDA-approved prescription product indicated to treat hypotrichosis of the eyelashes by increasing their growth, including length, thickness, and darkness.
Upon discontinuation of treatment, eyelash growth is expected to return to its pre-treatment level. Individual results may vary.
More Information
Benefits

Increases eyelash growth, including length, thickness, and darkness
More than doubles lash fullness in 16 weeks

FAQs
N/A
Treatment Type
Lash Extensions or Enhancements
Treatment Problem or Condition
Inadequate/Thin Eyelashes
Skin Type
N/A
Size
5 mL
Brand
Latisse
Once nightly, start by ensuring your face is clean, makeup and contact lenses are removed
Remove an applicator from its tray. Then, holding the sterile applicator horizontally, place one drop of LATISSE® on the area of the applicator closest to the tip but not on the tip.
Then immediately draw the applicator carefully across the skin of the upper eyelid margin at the base of the eyelashes (where the eyelashes meet the skin) going from the inner part of your lash line to the outer part.
Blot any excess solution beyond the eyelid margin.
Dispose of the applicator after one use. Repeat for the opposite upper eyelid margin using a new sterile applicator. This helps minimize any potential for contamination from one eyelid to another.
If any LATISSE® solution gets into the eye proper, it is not expected to cause harm. The eye should not be rinsed.

Don't allow the tip of the bottle or applicator to contact surrounding structures, fingers, or any other unintended surface in order to avoid contamination by common bacteria known to cause infections.

Contact lenses should be removed prior to application of LATISSE® and may be reinserted 15 minutes following its administration.

Use of LATISSE® more than once a day will not increase the growth of eyelashes more than use once a day.
LATISSE® (bimatoprost ophthalmic solution) 0.03%
Important Information
Approved Use
LATISSE® is an FDA-approved treatment to grow eyelashes for people with inadequate or not enough lashes.
Important Safety Information
Do not use LATISSE® if you are allergic to one of its ingredients. If you use/used prescription products for eye pressure problems, use LATISSE® under doctor care. May cause brown darkening of the colored part of the eye which is likely permanent. LATISSE® may cause eyelid skin darkening which may be reversible. Only apply at base of upper lashes. DO NOT APPLY to lower lid. Hair may grow outside the treatment area. If you have eye problems/surgery, consult your doctor. Common side effects include itchy and red eyes. If discontinued, lashes gradually return to previous appearance.

These are not all the possible side effects of LATISSE®. For more information, please talk to your doctor.
What Our Patients Are Saying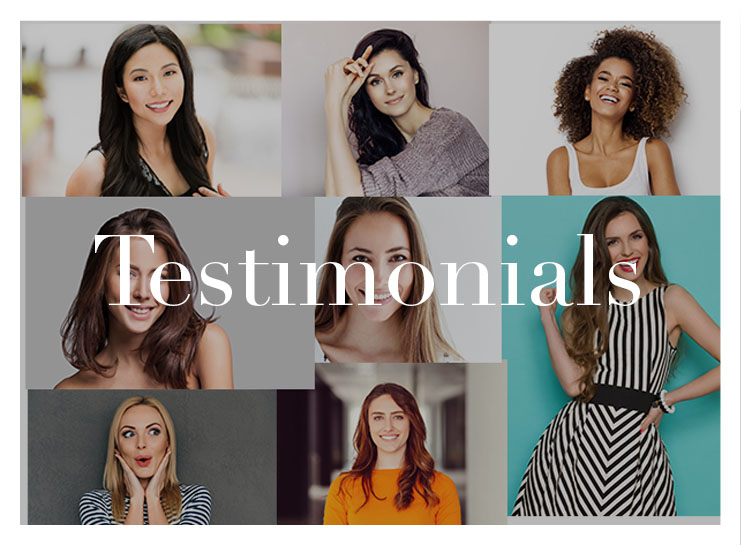 No one believes I've had surgery, it looks so natural! Dr. Schmid did a fantastic job! —Jean (Facelift)
I fly in from Los Angeles to get my Botox and filler injections from Dr. Peter Schmid. I have complete trust in Dr. Schmid and his staff! —Lisa H (Botox and Fillers)
Dr. Schmid is THE BEST!!! All of the staff is AWESOME! My aesthetician Debbie is simply wonderful. I refer you all to everyone! —Tiffany M (Botox)
Everybody makes me feel very comfortable, especially given the fact that my treatment is "cosmetic".—Maura M. (Juvederm, Restylane, Botox)
The entire staff was very welcoming and professional. Kristy was very helpful and answered all my questions.—Jerry H