The VIP Ultimate Membership
Join our VIP Ultimate Membership to experience our favorite services, along with exclusive discounts.
Introducing The VIP Ultimate Membership for only *$259 per month membership fee entitles you to the following benefits:
YOUR CHOICE OF ONE OF THE FOLLOWING MONTHLY:
90-minute HydraFacial + SkinCeuticals Integrated Facial, including:

Face, neck + chest treatment
Customized Masque
Choice of booster with Hydrafacial: Dermabuilder, Growth Factor or Brightenol
LED Light Therapy
Lymphatic Drainage; or

VI Peel, VI Precision, VI Precision Plus, VI Purify, VI Purify + Precision or Perfect DermaPeel; or
Dermaplaning + Facial Combination Treatment
*One FREE Custom D.O.S.E. serum annually
ADDITIONAL BENEFITS:
10% off all injectable fillers, Botox and Jeuveau wrinkle treatments
10% off SkinCeuticals skincare products
Free Coolsculpting consultations
50% off HydraFacial PERK lip and eye treatments
**This monthly membership fee recurs monthly. 6 Month Commitment required. To receive discounted pricing online during your membership, you must be logged into your account on the store and follow the instructions during checkout. Monthly service options and free Coolsculpting® consultations are only available in the office.
More Information
Benefits

Ultimate HydraFacial® membership benefits include:

Instant results.
Non-irritating with no downtime.
No discomfort.
Removes dead skin cells.
Extracts impurities.
Hydrates and moisturizes.
Exclusive discounts on injectables and SkinCeuticals products.

a
FAQs

What is HydraFacial?

HydraFacial is an invigorating treatment that can be given in as little as 30 minutes. It delivers long-term skin health and can be tailored to meet the specific needs of all skin types. It offers instant, noticeable results with no downtime or irritation. The HydraFacial treatment removes dead skin cells and extracts impurities while simultaneously bathing the new skin with cleansing, hydrating and moisturizing serums. The treatment is soothing, refreshing, non-irritating and immediately effective.

Why is HydraFacial good for my skin?

Hydration is the foundation of healthy, radiant skin. Irritation of the skin has been proven to increase signs of aging. HydraFacial is a hydrating and non-irritating treatment.

Am I a candidate for this treatment?

The HydraFacial treatment is designed for all skin types. Even the most sensitive skin easily tolerates the HydraFacial treatment. Your physician or skincare professional may choose specific treatment serums and/or customize the treatment for your unique skin conditions and needs. Consult your physician or skincare professional for a skin evaluation and sensitivity test.

How long does the treatment take? Is there any downtime or pain involved?

Our goal is to help support you in a balanced lifestyle. That's why HydraFacial is a fast, efficient treatment that takes as little as 30 minutes. You may put on makeup and return to your normal activities right after the treatment since there is no downtime.

What results may be expected? How many treatments are needed to see results? How long do the results last?

Many clients report seeing visible skin refinement and an even, radiant skin tone after just one treatment. The smooth results and hydration may last 5 to 7 days or even longer. We don't believe in quick fixes, so one treatment per month is recommended for improving the appearance of fine lines, wrinkles, brown spots, oily and congested skin. Continued HydraFacial treatments are highly recommended to maintain skin health results.

Treatment Type
Membership, Microdermabrasion, Skin Resurfacing Treatments, Facials
Treatment Problem or Condition
Acne Scarring, Active Acne, Age Spots/Sun Damage, Dehydrated Skin, Dull/Tired Skin, Fine Lines, Hyperpigmentation/Uneven Skintone, Large Pores, Melasma/Freckles, Rosacea/Redness, Uneven Skin Texture, Wrinkles
Skin Type
Acneic Skin, Aging Skin, Combination Skin, Dry Skin, Normal Skin, Oily Skin, Rosacea-Prone Skin, Sensitive Skin
Size
N/A
N/A
N/A
We found other products you might like!
What Our Patients Are Saying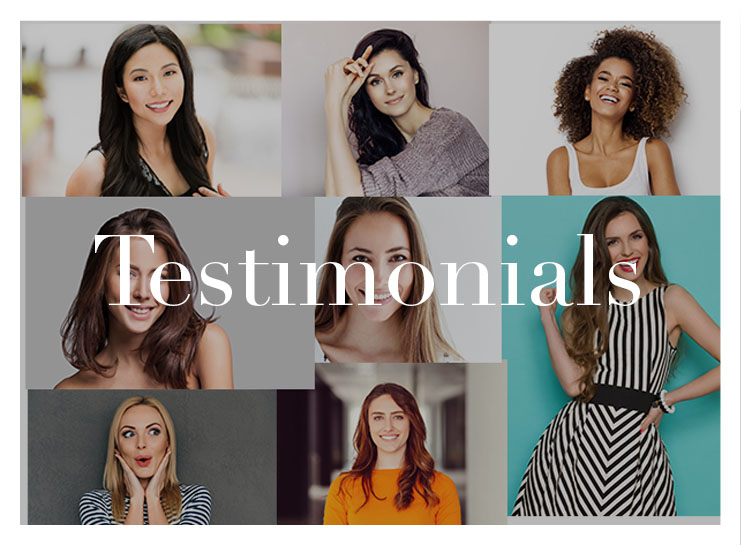 No one believes I've had surgery, it looks so natural! Dr. Schmid did a fantastic job! —Jean (Facelift)
I fly in from Los Angeles to get my Botox and filler injections from Dr. Peter Schmid. I have complete trust in Dr. Schmid and his staff! —Lisa H (Botox and Fillers)
Dr. Schmid is THE BEST!!! All of the staff is AWESOME! My aesthetician Debbie is simply wonderful. I refer you all to everyone! —Tiffany M (Botox)
Everybody makes me feel very comfortable, especially given the fact that my treatment is "cosmetic".—Maura M. (Juvederm, Restylane, Botox)
The entire staff was very welcoming and professional. Kristy was very helpful and answered all my questions.—Jerry H